School's Done! What Comes Next?
October 22 @ 7:00 PM – 9:30 PM
This career development-focused webinar is exclusive for Film Production Students & recent Grads!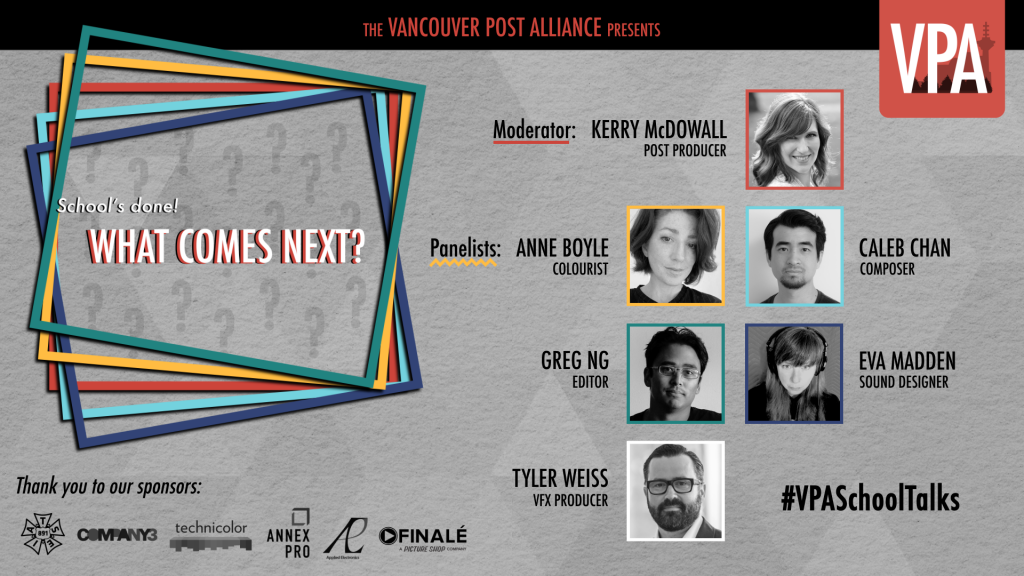 Join us for a talk with Post industry professionals as we discuss what opportunities await after graduation and how you can prepare yourself to enter the workforce.
Don't miss this chance to learn from and connect with some of BC's finest Post Production talent!
Registration is open to both Members and Non-Members of the VPA
FREE for both VPA Members
& Non-Members
Registrants will receive a Zoom link
via email before the event date